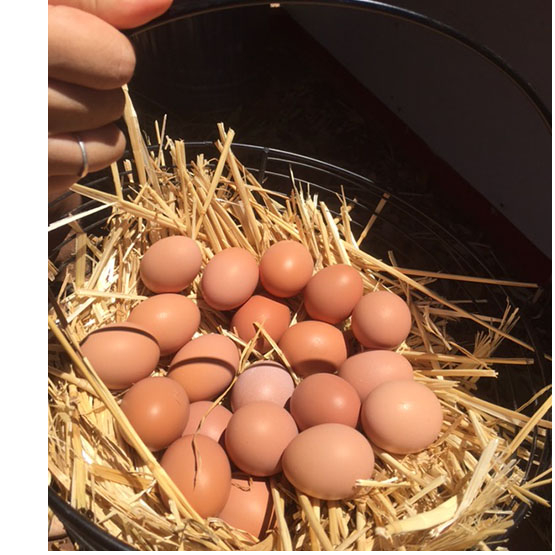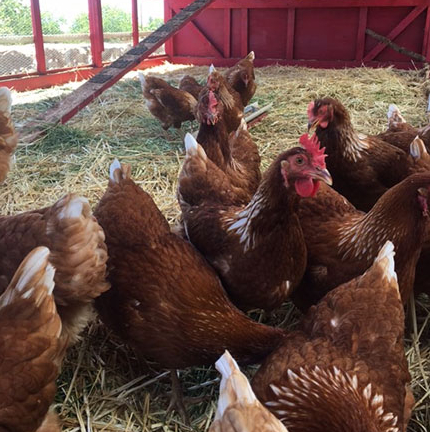 SM Egg Collective
Contact: Ipolani Mae
Address: Sustainable Molokai PO Box 250 Kaunakakai, HI, 96748
Email Address: ipo@sustainablemolokai.org
Phone: 808-646-0709
About Us
Locally-raised chicken eggs sourced through the Sustainable Molokai Collective members! This is the culmination of a year-long collaborative local effort to create a source for eggs on Molokai. Here are profiles of a few of our members.

Puanani's Garden
Aloha mai! Puanani's Garden is located in Kualapu'u, the piko of our beautiful 'aina momona of Moloka'i. We offer delicious seasonal fruits, veggies, nuts, and herbs, from our backyard to your table! We also grow plant keiki in the hope that people will become more self-sustaining by growing their own food and planting to beautify our honua.
Practices
We try to use only natural and organic practices in our orchard and garden. This is our backyard, after all!


Molokai Bred: We are 4th and 5th generation Ho'olehua homesteaders. Our great-grandparents raised pigs on this 'aina and sold/bartered them. My father's maternal grandparents bartered (pork) with his paternal grandparents in Kainalu (he'e) before his parents even got together.
Over the next two generations, this 'aina produced carnations, akulikuli, pikake, and other lei flowers. The family then ventured into tropical plants, basil and other herbs. Recently our family was blessed to participate in Sust'aina ble Molokai's Garden to Farm and Egg Producing Farm cohorts. The latter resulted in our first free-range egg-producing venture. Our philosophy is, "Happy chicken produce quality eggs." The "chicken mansion" we built as well as our tender care keep our chicken happy.


Surfing Chicks Farm: Surfing Chicks Farm is located in Ho'olehua, Moloka'i. Our hens are free to roam and venture in hay fields. Our mission is to provide local raised food that is produced in the most ethical way. We believe that the environment the hens live will make them the most productive. To keep our ladies happy we move them every 2 weeks in a into a different paddock to ensure they have access to natural foods like grass, bugs, vegetable and fruit scraps, and freshly cut grass to diversify their diet. The surfing chicks, Harley and Gioia farm kulean helps to teach them about food source, food safety, appreciation of food, and entrepreneurship.

Kuulei Mahiai
Viola Mundrick-Wichman and husband, Weldon Wichman of Hoolehua are farming on 5 acres of homestead lands since 1997. Viola is a Master Food Preserver, a member of Hawaii Tropical Food Growers and has attended numerous workshops on the practice of natural farming, GAP and GHP. Weldon is a veteran and has recently retired, again, from teaching secondary education at Molokai High School. As a 4-H project, we farmed a certified organic papaya operation from 2010-2014. We have approximately 150 tropical fruiting trees and are delight to "talk story" with like minded individuals.
Practices
Our farming methods incorporate natural composting, natural fertilizers - fowl, horse and vermiculture and nitrogen fixing trees to enhance the soil. We utilize several Korean Natural Farming practices to protect our grove and increase production and taste of all our products.

'Iliahi Eggs
My name is Sharis Kikukawa. Participated in the chicken cohort with my 16-yr old daughter, Teruko (to give Teruko the responsibility in caring for the 26 chickens and egg business). Very thankful and blessed to receive chickens/chicken coop through Sustainable Molokai & Asagi Hatchery! 'Iliahi Eggs is a thriving chicken farm (175 Iliahi Street) in Kaunakakai, Molokai.


Practices
To learn more or to join the SM Chicken Egg Collective, please contact program coordinator Ipolani Maʻe.